DOTI Fest 2019 has a thought-provoking programme, covering everything from the future of local government to design as activism.

We're bringing keynotes, performances, panel discussions, workshops and fireside chats across 3 core areas:


People
How to create services that are tailored to every individual, so they are able to live fulfilling lives in an empowering environment.
Place
How to create sustainable and participatory spaces that harness technological change, resulting in more liveable places.

Business
How to help organisations build business models that favour people over process and enhance our communities and environment.
Line up

Shanti Mathew
Keynote
(People theme)
Shanti is Deputy Director of the Public Policy Lab in NYC. Shanti partners with government to incorporate communities in policy design, transform service systems to be more equitable and effective, and pilot new social programmes.
Alastair Parvin
Keynote
(Place theme)
Alastair is a designer and entrepreneur. He is co-founder of Open Systems Lab, a non-profit R&D company developing digital technologies to transform housing, construction, planning and cities in the 21st century.
Steve 'Buzz' Pearce
Keynote
(Business theme)
Buzz is Global Design Director at Skycanner; responsible for driving their mission, vision and strategy. He previously worked as Design Director for Skype and is a board member on the Design Council and the Design Business Association.
Lou Downe
Opening keynote
Lou is Director of Design and Transformation for Land and Planning for the UK government. Lou founded the discipline of service design within government, and is the author of Good Services, a book about services that work.
Indy Johar
Closing keynote
Indy is an architect, designer and founder of Dark Matter Labs; designing infrastructure for a distributed and collaborative future.
He is a Senior Innovation Associate with the Young Foundation.
Sarah Drummond
Introduction
Sarah is CEO at Snook. Sarah has also co-founded MyPolice, CycleHack, Dearest Scotland, Alloa Pride and The Matter. She has been named as Good magazine's 100 extraordinary individuals tackling global issues in creative ways.
Panel #1
Truly tailored healthcare services
(People theme)


Mark Golledge
Panellist
Mark is currently Neighbourhoods Lead working across City and Hackney. Previously, Mark was Programme Lead for Social Care for 5 years at the Local Government Association.
Laura Bunt
Panellist
Laura is Deputy Chief Executive at Addaction, a national public health charity that helps people overcome issues with drugs, alcohol, self-harm and mental health.
Sophie Dennis
Panellist
Sophie is a strategic design consultant and coach. She currently leads on digital experience strategy and service design for urgent and emergency care at NHS Digital.
Panel #2
Charity: From competitors to collaborators
(Business theme)







Cassie Robinson
Panellist
Cassie is the Head of Digital Grant Making at the National Lottery Community Fund, where she leads a £15 Million Digital Fund to help the social sector transition to be fit for the future. Previously she was the Strategic Design Director at
Doteveryone

.
Derek Bardowell
Panellist
Derek is the author of No Win Race and the host of Just Cause podcast. He began his career as a journalist, contributing to BBC World Service and The Voice. Derek moved to the social sector, directing award-winning programmes for Stephen Lawrence Trust.
Caitlin O'Neill Gutierrez
Panellist
Caitlin is Systems Change Lead at The Children's Society. Caitlin supports the 140-year-old organisation to test out design and systems approaches as they tackle tough problems facing young people in the 21st century.
Panel #3
Place and social cohesion

(Place theme)



Julian Thompson
Panellist
Julian is a Designer and Strategist.
He is also the Founder of Rooted By Design, a community of Designers who are building their impact and influence to address the persistent inequalities experienced by UK Black communities.
Phillippa Banister
Panellist
Phillippa has over a decade of experience in the fields of community led street design. Phillippa set up Street Space to work with local residents and facilitate more participatory and people-centred approaches to both new and existing streets and spaces.
Amahra Spence
Panellist
Amahra's work is invested in collectivism, equity and social justice. In 2013, she founded MAIA, a cultural production company to support creative communities, artists and entrepreneurs to thrive. Now, MAIA is creating ABUELOS, an artist-led hotel and community hub in Birmingham.
Sophia de Sousa
Panellist
Sophia is Chief Executive of The Glass-House. She is also a leader in the field of research on community-led, participatory and co-design practices in placemaking. Sophia is committed to working collaboratively to help unlock potential in places and communities.
Fireside chat #1
24 hours in housing
(Business theme)



Jon Foster
Fireside chatter
Jon works at the intersection of housing, health and social care, and is currently Head of Community Health at Metropolitan Thames Valley. He previously worked on the Grenfell response team; and co-founded Housing Camp, the social housing unconference.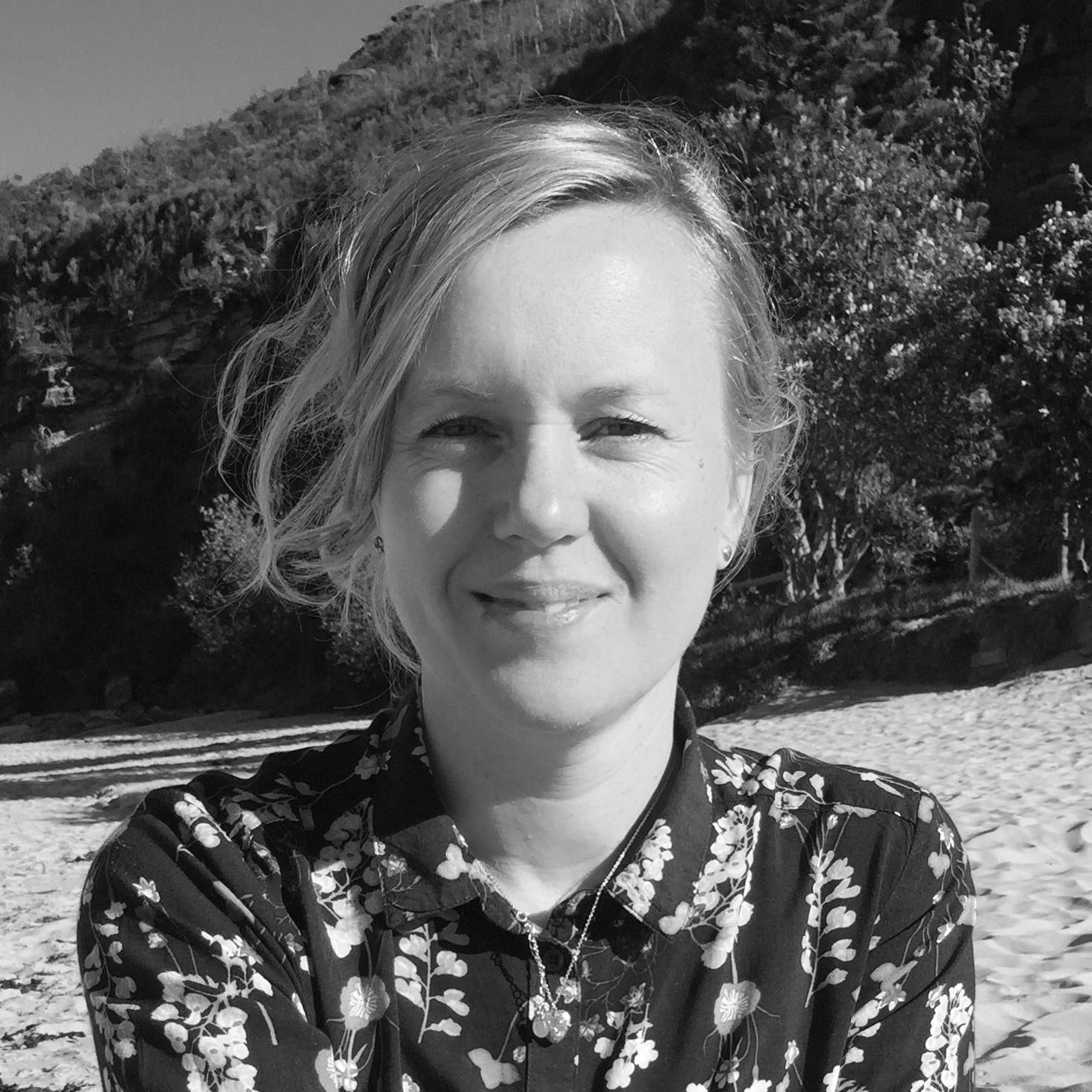 Paula Steel
Fireside chatter
Paula's career has been dedicated to performing arts and housing. As a musician, dancer and educator who moved into the housing sector in 2009, Paula has worked in customer services, data and analytics, operations, and more recently digital services.
Fireside chat #2
Activism by design

(People theme)



Kajal Odedra
Fireside chatter
Kajal is a writer and activist, with over 12 years experience in the campaigns sector. As Executive Director for Change.org UK she has grown the platform to over 17 million people users in the UK. After identifying a diversity problem in the UK campaigns sector she founded the People of Colour in Campaigns network. She is a trustee for Save The Children UK and her book, Do Something; activism for everyone, is out now with Hodder and Stoughton.
Laura Coryton
Fireside chatter
Laura Coryton started the international campaign against tampon tax in 2014.
With 320,000 signatures, her petition-led campaign has changed EU and UK law on gendered taxation.
She has since gained a masters degree from Oxford University and is currently a member of the government's first Period Poverty task force, dedicated to ending period stigma and widening access by 2025.
Fireside chat #3
Community design
(Place theme)



Chris Hildrey

Fireside chatter
Chris Hildrey is an architect, director of Hildrey Studio, and founder of ProxyAddress. In 2017 he was named a Designer in Residence at the Design Museum and elected a Fellow of the Royal Society of Arts. Since setting up his studio in 2018, he has been named an RIBAJ Rising Star, received a D&AD Impact Award, and was awarded the RIBA President's Medal for Research. He has spoken on television, radio, and in the Houses of Parliament about the role of design in effecting positive social change.
Chris Bryant

Fireside chatter
Chris Bryant is founding director of alma-nac collaborative architecture; a studio with a focus on participation and craft. Their work seeks to improve collaboration in design and through this produce joyful, thoughtful and sustainable places. Along with his fellow directors Chris co-edited 'New Modes: Redefining Practice'; examining emerging methods of architectural practice. He has lectured at universities across the UK and is currently Visiting Lecture at University of Westminster.
Fireside chat #4
Inside fashion supply chains
(Business theme)


Sophie Slater
Fireside chatter
Sophie is the co-founder of Birdsong, an ethical, sustainable, and local Living Wage fashion label. She also writes and lectures on social enterprise and sustainability in fashion for places like The Guardian, Vice and Goldsmiths.
Aja Barber

Fireside chatter
Aja is a writer, stylist and consultant based in London. Her work centers around fashion and all its intersections (feminism, race, colonialism, sustainability and ethics). Her favorite color is green and she most likely will love your dog.